What is the last mile?
Let's meet Cheryl, Cheryl is looking to buy a new dress and finds a good choice from a reputable seller.
As Cheryl searches across the multiple channels available, the seller's software is automatically looking across its inventory in distribution centers, fulfillment centers, stores, and trucks while dynamically incorporating transit costs from parcel carriers, rate bureaus, and its 'captive' fleet.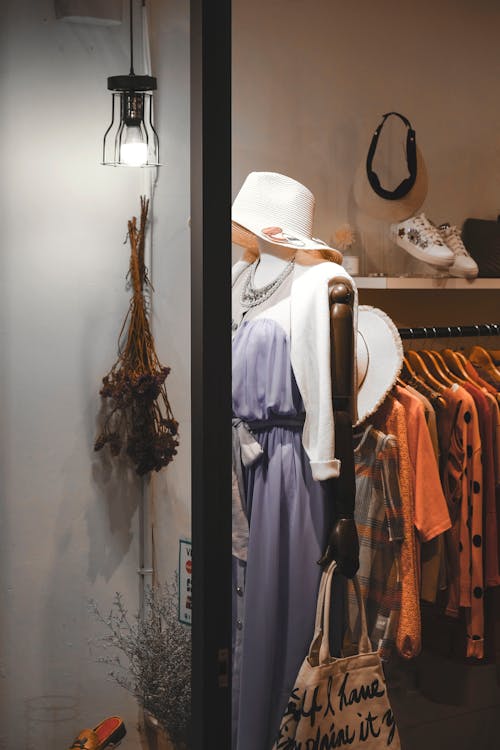 (The joys of omnichannel distribution – but that is for another day!)
At checkout, Cheryl is presented with two shipping options: next day or same-day shipping, and of course, Cheryl wants it asap and selects the same day!
As soon as Cheryl clicks "Buy" instructions are cascaded throughout the network to seamlessly enable the delivery.
In parallel, the retailer's algorithm dynamically matches its high-priority delivery needs with an available carrier. An independent last-mile delivery company accepts Cheryl's delivery and later that day, a small, electric van to deliver the dress.
Almost sounds to be good to be true?
Let's Take a Closer Look
To get Cheryl's dress from the seller to her same-day, the dress moves through at speed using a dynamic supply chain, not a traditional static transportation network. A network that flexes based on capacity, demand and the ever-changing consumer requirements.
So Cheryl is one happy consumer, but not so for the carriers (traditional and digital) battling the bottom-line effects of fuel, labor prices, 'not home' costs, returns and the myriad of challenges that the e-commerce sector can generate.
In this article, the Click & Connect team explores the emerging trends within the last mile landscape.
It's life Jim, but not as we know it
The reality is that pure-play e-commerce delivery providers face an uphill task when trying to deliver (excuse the pun) a sustainable return.
When looking at an individual delivery, it is the vehicle, fuel and wages that make up most of the cost, and because those are highly influenced by prevailing market forces, carriers typically have minimal control over those costs.
A typical journey for a parcel can be broken down into three phases: the first mile, middle mile, and last mile. The first mile of a parcel's trip usually takes it from a seller's warehouse to a carrier's sortation facility, the middle mile then takes it from carrier facility A to carrier facility B (the long haul that accounts for most of the actual distance), the last mile is where large shipments of goods atomize into hundreds or thousands of individual deliveries, requiring route orchestration, locating and scheduling. It is in the last mile where we expect to see new technologies, robotics, autonomous and alternate delivery.
Changing Customer Expectations
Consumers want it faster, the seller wants it cheaper and the logistics company is just trying to survive.
Future state for the Last Mile
If it isn't nailed down, it's a potential means of delivery. Bikers, walkers, drivers, drones, cabs, autonomous, delivery robots, et al, they are all available to get a package from point A to point B safely, reliably, on time and at the right production cost.
Here are 6 global trends that we have observed:
Options, options and more options
You can never beat the customer! Companies must adapt to changing customer demands in B2C, B2B and C2C markets; home deliveries, office delivery, same day deliveries, next day deliveries, time windows, lockers, neighborhood stores and in public transport stations and customer centric return solutions. And, customers want better, real time and predictive information about their actual delivery; 'your parcel is arriving now'.
Every week I hear of another start-up saying they have fixed address identification, they have found a way to address the world, and yet still today the majority of last mile deliveries require a manual phone call to verify the location.
The person or persons who solve this perennial last mile problem will be riding a unicorn for a very long time.
Robotization in the supply chain
Robotization will be at the heart of urban delivery solutions. Autonomous vehicles will 'follow' the delivery guy like a loyal dog. We will see unmanned deliveries by robots and drones, unmanned pack-stations for pick-up and delivery at offices, stores and in public transport stations.
Robotization is also necessary because of growing driver shortages and changing labour market conditions.
The introduction of ultra-low emission and clean air zones will encourage parcel companies to invest in more zero emission vehicles. Those not meeting emissions standards required by those zones will face strict penalties or not gain access at all.
We will see more light electric freight vehicles (like cargo bikes) on the city streets because of lower cost and greater flexibility. And, continued innovative use of water transport and use of trams and trains.
Smart planning, IoT, traffic data and Uberfication
Cities are changing and changing fast – they have to. How will Jakarta, Lagos, Nairobi, New York or London cope with the rise and rise of online shopping and the accelerated impact on congestion?
Dynamic planning will include drive through pick-ups locations, dark stores and mini hubs.
The Uberfication of last mile logistics is unstoppable. Social delivery networks will lead innovation in urban freight. Solus usage approaches will become illegal, leading to an open-source logistics and supply chain environment where competitors shar capabilities and capacities, and co-loading.
Public-private-partnerships: city distribution centres and (micro) hubs
To meet customer demands for same-day instant delivery, there is a growing trend for companies to build or take advantage of urban warehouse space. Also, city hubs, micro hubs and shopping areas (within the city) will play an important role in decoupling slow, large scale mobility from personalised, small scale mobility. City hubs will be 'white label' and will be developed in public-private-partnerships.
Don't get overly emotional and or protective over your brand or the need to control the end-to-end solution.
The seller isn't emotionally invested in your brand and nor is the consumer – they just what an amazing experience with plenty of choices, convenience and control, all at the right price.
As such, and in the words of Yoda 'unlearn what you have learned' and adapt to the light side, the sharing economy. It allows for far greater flexibility, far greater customer centricity and at a far better cost position.
So, will your customers receive a same-day, driverless crowdsourced delivery of every parcel they buy starting next week? Probably not. But these trends point ahead in very clear lines and to flourish, last-mile delivery companies should trust in one of their oldest skills: seeing the road ahead.
About Click & Connect
Click & Connect provides expert management consulting services focused on your most critical business challenges and your largest opportunities.

Contact us @ https://clickandconnect.co/contact/
Email us @ inquiry@clickandconnect.co